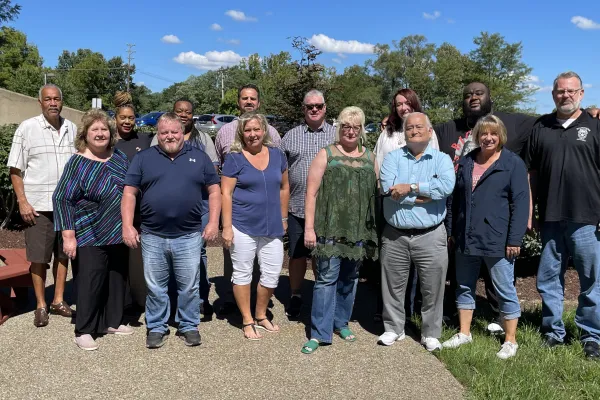 Bargaining between the CWA-IBT Association and American Airlines began in October 2022 in Dallas. During bargaining, we will ensure that members have timely updates, which will appear in the News feed of this website, here on the Bargaining Updates page (see below), and on Facebook. All CWA members who have signed up for the American Airlines passenger service updates list will also receive bargaining updates via email. To sign up, click here.
The bargaining proposals the CWA-IBT Bargaining Committees are bringing to the table are based on survey responses from members.
The CWA Bargaining Committee includes:
Tom Gunning (BOS), President, CWA Local 1171
Tony Abrams (MIA), Executive Board Representative, CWA Local 3140
Qushaun Naugle (Chicago), President, CWA Local 4201
Tammy Scott (Reservations), President, CWA Local 3642 (Raleigh, NC)
James Womack (Reservations), CWA Local 6001 (Dallas, TX)
The IBT Bargaining Committee includes:
Tara Kelly (LAX)
Lynn Koch (PHX Res)
Mobilization Update: Let's Support Fair Pay at AA!
CWA-IBT Association Bargaining Update #1