News
We Need Your Help: Overtime Survey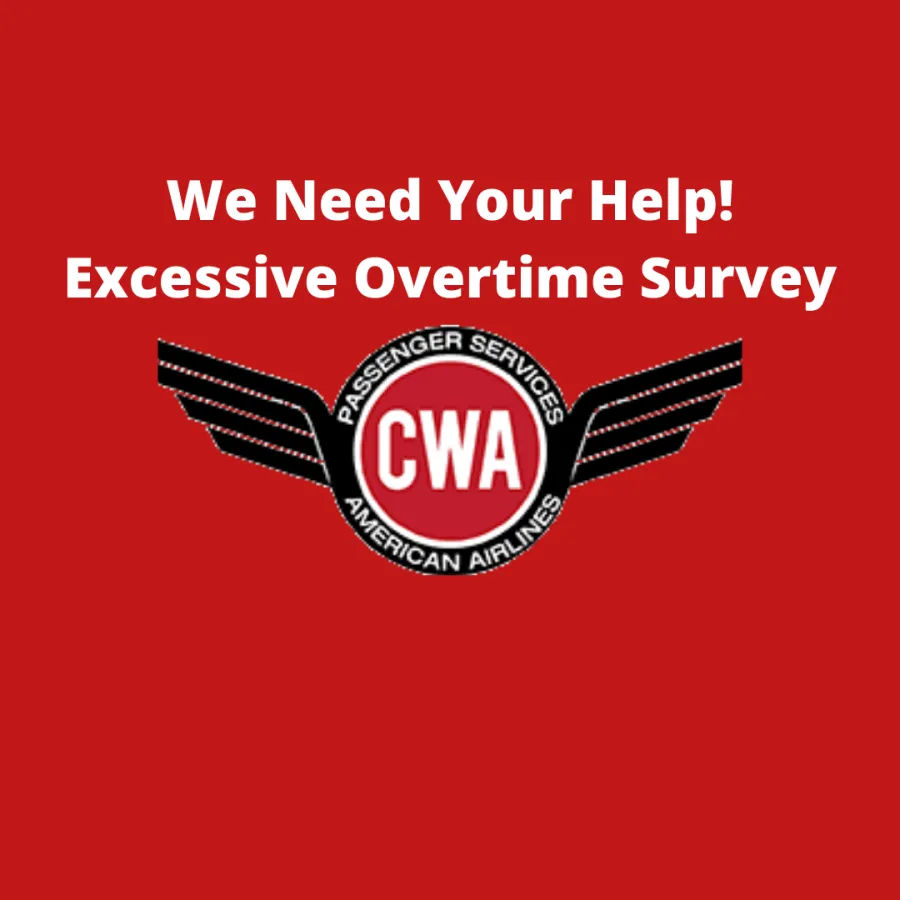 The Airline Customer Service Employee Association, CWA/IBT, is aware of our members being required to work excessive mandatory overtime at many airports. Overtime notices are issued at the local level, and Local Union leaders are not always included in the notice to members. This makes it impossible to understand the scope of the problem nationally.
For that reason, we need your help to find out how often and why agents are being asked to work overtime. Please take a few minutes to complete this survey to help us develop a plan to address the issue.
If you have received a mando notification since June 23, and going forward, please send a copy to CWA at info@cwaagents.org or to your IBT local.
Mobilize to Send An S.O.S to Save Our Scope