News
UPDATE: Bargaining Our Mainline AA Contract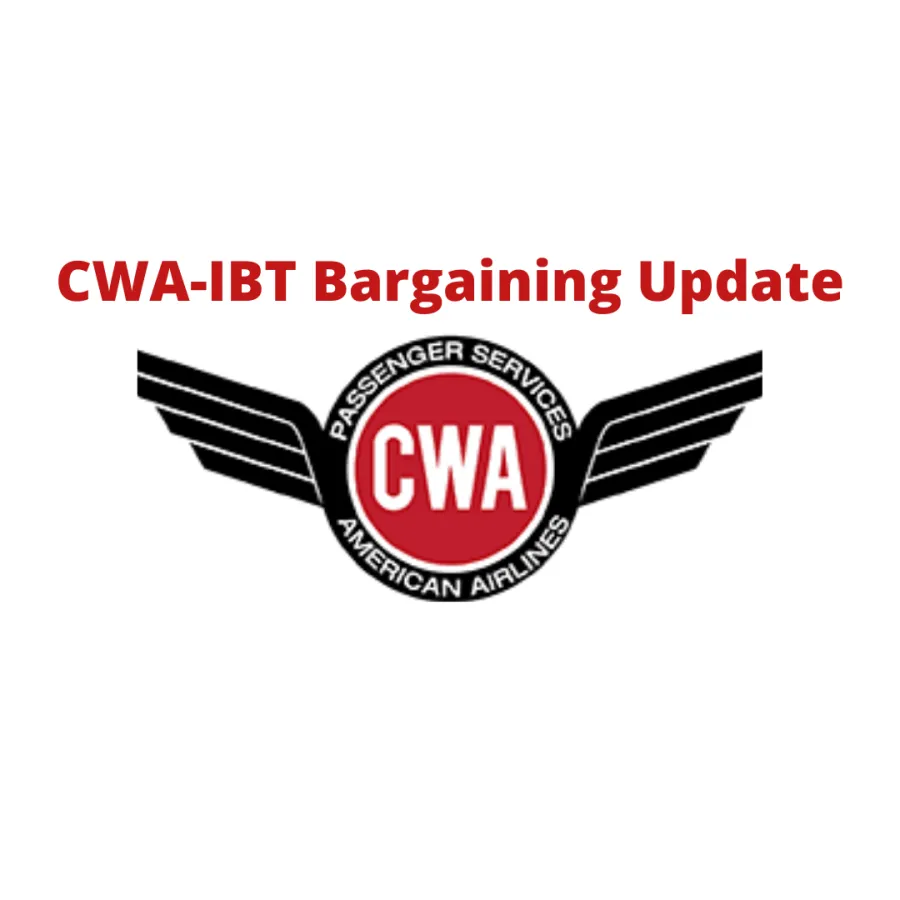 American Airlines is still experiencing a considerable disruption to its business as a result of the COVID-19 epidemic. In the first quarter of 2021, the company reported revenues that were 53% below the same quarter of 2020 and 62% below the same quarter in 2019. Substantially reduced revenues have resulted in the company spending more money on operations than it brings in and a cash burn rate of $27 million per day in the most recent quarter.
As the economy slowly recovers from the pandemic and travel restrictions are eased, American Airlines has not yet seen the return of business travel, which is a major driver of its success. Analysts have projected a return to pre-pandemic passenger volumes across the industry by 2023 at the earliest.
The CWA-IBT Association has decided to postpone opening the contract for bargaining until the airline is in a more stable position to avoid any unnecessary concessions. After the PSP sunsets at the end of September we should see a better picture of where the airline stands. Our plan now is to start the process in the early part of 2022. 
Mobilize to Send An S.O.S to Save Our Scope