News
As Travel Soars So Does Passenger Rage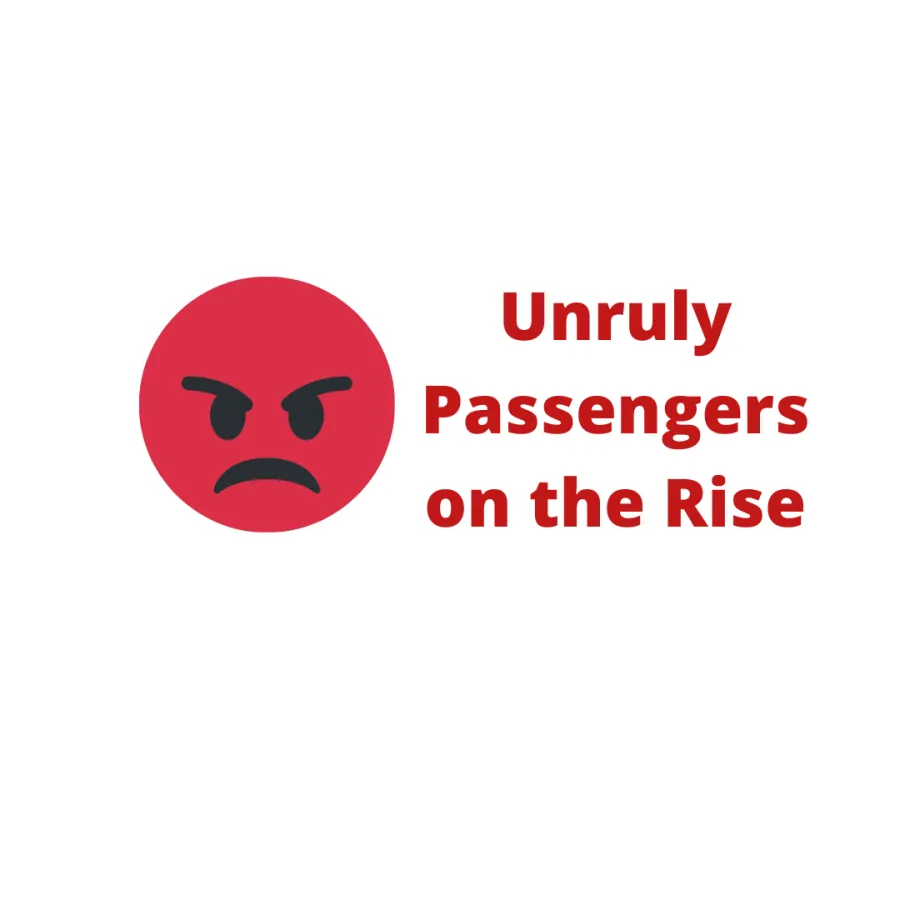 As travel opens up after the lockdowns and quarantines of 2020, reports from every region of the country about incidents of unruly and sometimes violent behavior by passengers are on the rise. CWA is working with other unions, lawmakers, the Federal Aviation Administration (FAA), U.S. Department of Transportation (DOT), and airline management to find solutions to this urgent issue.
On July 6, after a passenger physically assaulted three Piedmont Airlines employees at Charlotte Douglas International airport, CWA called on the FAA to act immediately to ensure that the passenger would be held accountable under federal law. Due to failures by local law enforcement, the agents themselves were forced to file assault charges. Our union is working to correct this lack of enforcement, which is an ongoing and serious problem even though airline customer service agents are covered under the passenger assault provisions of the 2018 FAA Reauthorization.
Airport agents report that some customers have become so hostile that agents have been locked down on site for their own safety. Every member's safety is our first priority. If you feel threatened or feel you are in an unsafe situation, go to the jet bridge if it is the closest safe location, and notify airport police and management immediately. Alert a Local union steward or officer about the incident once you are safe so that we can track these events and make sure they are reported to local and federal law enforcement. 
In the first five months of 2021 the FAA investigated almost 400 cases of hostile behavior by passengers for possible enforcement actions. That compares to a normal average of about 140 cases per full year. From January to early June the FAA reported more than 3,000 incidents of unruly airline passengers. More than two-thirds of these passengers became argumentative or violent about federal mask mandates. Masks still provide a valuable layer of protection from infection for passengers and airline workers. Not all travelers have access to or choose to be vaccinated, so those protections are necessary. When gate agents and flight attendants ask travelers to wear masks as the law requires, responses often include shouting, name-calling, and cursing.
CWA member Stella Yoon, an American Airlines agent stationed at Savannah/Hilton Head International Airport (SAV) for the past four years, says she has seen it all. Before the COVID-19 pandemic, Stella says she sometimes encountered rude passengers who said unkind things to agents who were simply doing their jobs. But in recent months she and her co-workers have faced out-of-control customers on a daily basis. "It's at another level now. It's flat-out abusive and unacceptable."
At SAV agents do multiple jobs, including ticketing, baggage, and working the gate. At the gate, she says, people don't want to put on their masks as they board. "They often have their masks down or off when it's time to scan their tickets, and I have to tell them to please put on their masks before moving on. When they refuse, we have to block them from getting on the plane. Sometimes they just stand there and scream, calling us mask Nazis."
Stella describes different levels of extreme behavior, from passengers bursting into tears because a bag is delayed to cursing and blaming agents for international travel rules over which they have no control.
It's not just mask mandates causing tension. Overbooked flights, sudden cancellations because of a lack of flight crews, and understaffing are common. "We've seen an increase from 17 or 18 flights a day to 21 or 22 in Savannah, but we still have a small staff," Stella explains. "With overbooking, we often have to ask for two or three volunteers to take a later flight. Even if we offer customers $1,000, they're not willing to take it because that may invalidate their COVID tests and leave them stranded."
Stella suggests more listening and adaptations would be one place to start. "I don't know if we can change passengers' behavior, but I'd like the company as a whole to show some appreciation of the fact that we're getting so much abuse. There's no compensation for that and staff levels are so low part-time agents are all working a lot of extra hours."
Mobilize to Send An S.O.S to Save Our Scope