News
Time Is Running Out! Tell Congress to Extend Payroll Support Program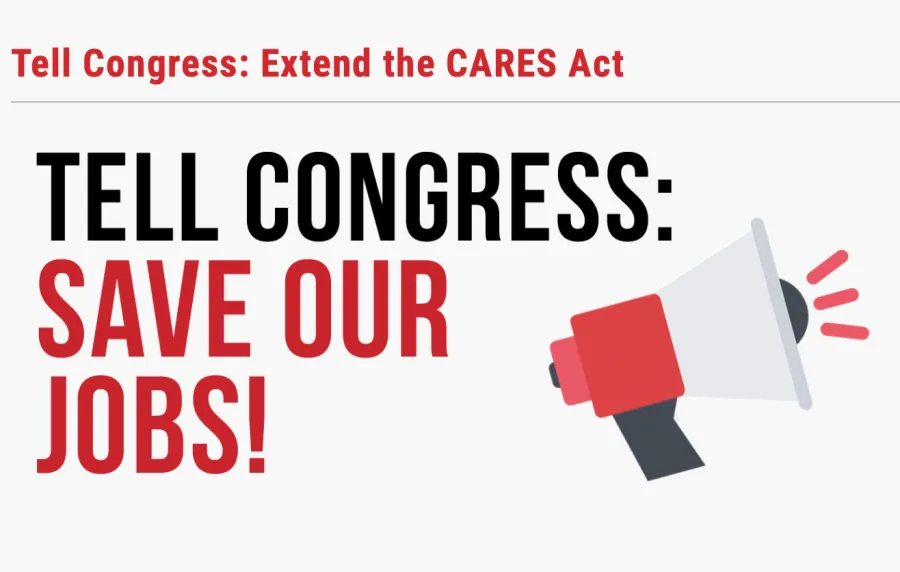 Today, CWA joined with other airline unions in applauding 223 bipartisan members of Congress for calling for an extension of the CARES Act Payroll Support Program (PSP) through March 31, 2021. The program, which allocated grants to commercial airlines and airline contractors for the exclusive purpose of keeping employees on payroll with wages and benefits, is set to expire September 30, 2020
 According to the joint statement: "[A]n extension of the PSP jobs program is necessary to avoid massive layoffs in this industry. Without an extension of this program, tens of thousands of aviation workers could find themselves on the unemployment line this fall, causing potentially catastrophic consequences to this industry and our broader economy.
 "By extending PSP grants, Congress has the power to ensure airline workers will continue to stay on payroll with benefits, prevent mass unemployment in October, and keep aviation workers ready to turn the industry around once this crisis is behind us."
 Time is running out to tell your Senator to support the extension and SAVE OUR JOBS. Visit https://actionnetwork.org/letters/cwaagentscaresact/ to send a message to your Senator TODAY.
Mobilize to Send An S.O.S to Save Our Scope