News
Marching for a Fair and Equal Contract in Phoenix

On Martin Luther King, Jr. Day 2018, almost 200 workers joined in solidarity at Sky Harbor airport in Phoenix, Arizona, to demand a fair contract for all Passenger Service Agents who work for American Airlines under the company's Piedmont and Envoy subsidiaries.
[caption caption="Standing strong for a good contract at Piedmont." align="right"]
[/caption]
This was a tremendous demonstration of the unity of all Passenger Service professionals— with powerful support from CWA— in advance of upcoming rounds of bargaining for both Piedmont and Envoy.
Many workers at the protest spoke out to explain how serious the situation is for workers who must work multiple jobs just to survive on poverty wages.
Wayne Reavis, Cross-Trained as a Customer Service agent and Ground Security Coordinator said, "I came in from Santa Rosa, California, today because I feel as a Piedmont employee we need to be treated fairly and be able to make a livable wage to afford to live and pay our bills."
[caption caption="Lisa Bolten and Linda Hinton want fair wages now." align="left"]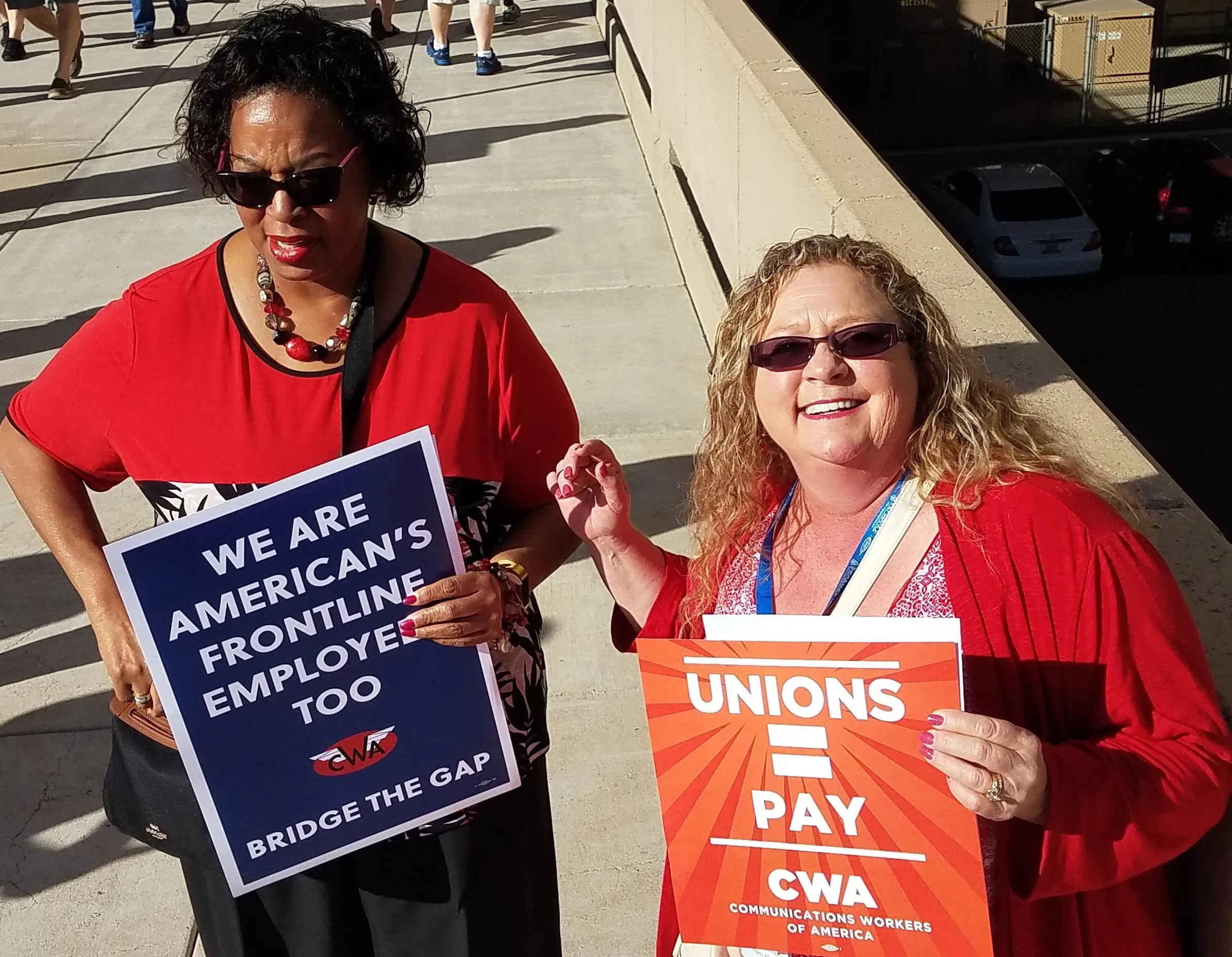 [/caption]
Jamie Lynn McClay, a Ramp/Operation Agent for Piedmont since 2013 says, "One of the reasons we had to have this picket today is because it was finally time to show them that we are serious about getting livable wages, better health care for all of our agents, and better treatment for all stations in our company. We want the rest of the negotiations to go smoothly but Piedmont has to understand that we will not just take any offer placed on the table that may be good for one area but not others. We have to have the company understand it has to be fair and equal."
 "We're serious," said operations agent Natalie Kosakowski, "We want this contract."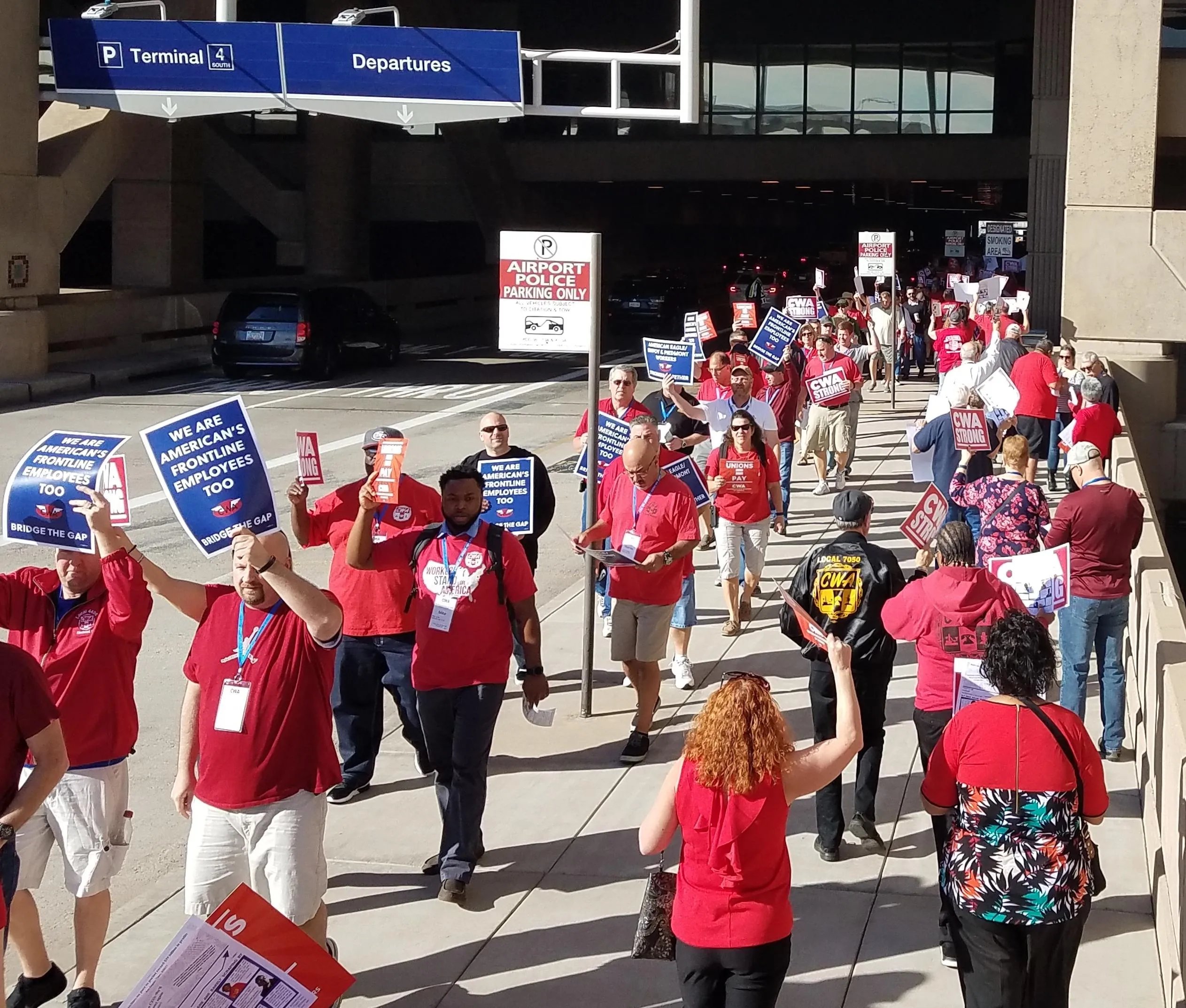 Breast Cancer Awareness Day at SJU
CWA Local 3140 Helps Members After Hurricanes