News
Mainline Reservations: Mando Update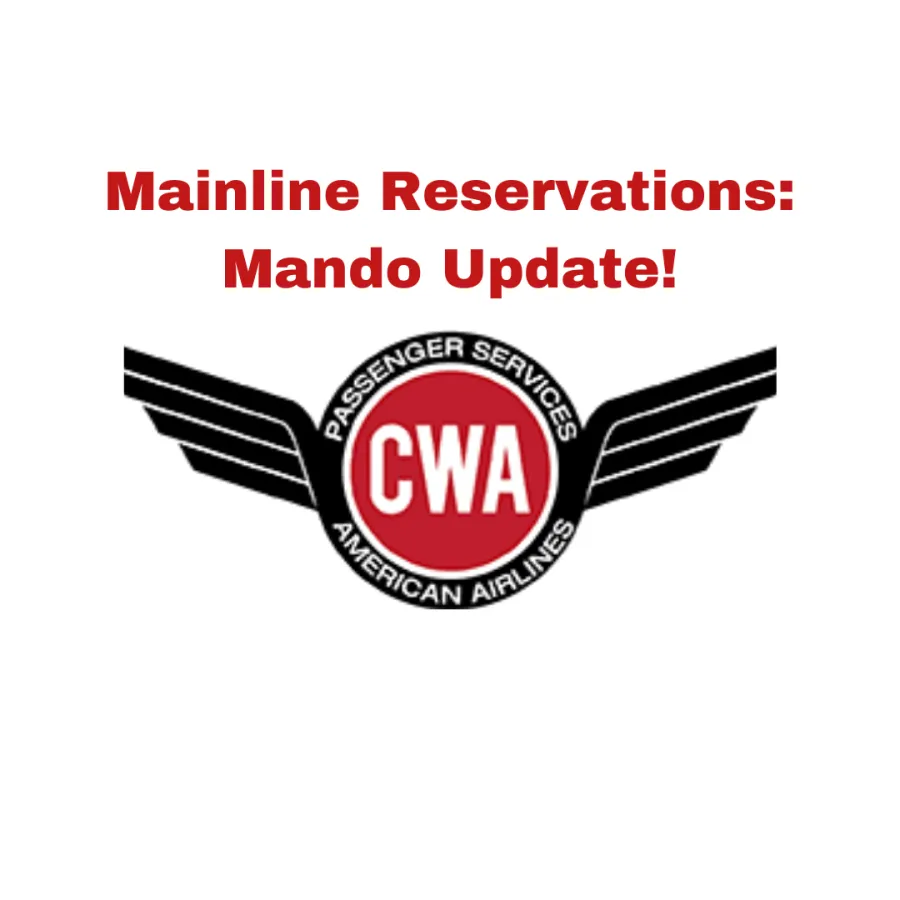 The CWA/IBT Association appreciates all the feedback we've received from members regarding the trial. We have modified the trial agreement to include that feedback. The modified trial will run for a three-week period starting July 5 and ending July 25.
The number of mando hours is reduced to 6 hours per week for part-time and full-time agents, for a total of 18 hours over the three week period. Rules on managing the agreement remain in place with these additional considerations:
The Company shall consider all long calls of 30 minutes or longer as part of the mando requirement.
Part-time agents will be given an opportunity to volunteer to temporarily upgrade to full-time hours, which would allow them to accrue sick and vacation time as full-time agents. These additional hours would count toward the mando requirement.
Adherence standards will be relaxed for the term of the trial.
Rest assured, we are working hard to find ways to improve your flexibility and work experience while we get through this difficult time.
Mobilize to Send An S.O.S to Save Our Scope