News
It's Not Over Yet: Furlough Update for CWA Members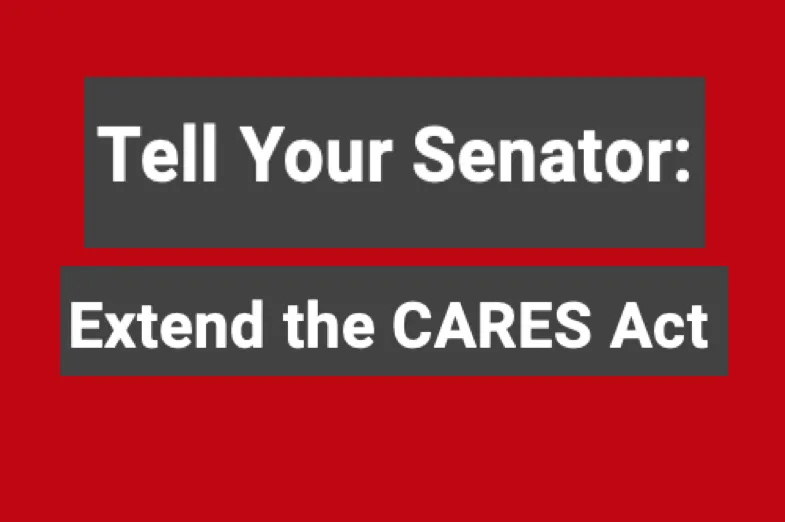 We know it has been a tough week for everyone. And it's not over yet. We need to keep calling our senators every day for as long as negotiations continue to extend the PSP and stop or reverse the furloughs. It only takes a few minutes to call your senators. Just click here and we'll connect you.
In terms of the furloughs, today American made the decision to move forward with the displacements for members that accepted vacancies out of their stations. This has been incredibly frustrating and disappointing for members with higher seniority that have been displaced to part time. 
In addition, we just learned that members on furlough have been dropped from transfer lists. This is a program issue. We mentioned in our last update that there may be transfer opportunities available. To be clear, these are where vacancies were not filled and where vacancies have not been offered but a need has been identified. Members may access transfers by using this form or send an email message to transfers@aa.com.
Our CWA leadership is very concerned about how this furlough has been implemented. Our CWA legal staff are reviewing the implementation process. In order to evaluate all the problems and pursue possible legal remedies, we need your help. If you believe that your rights under the contract have been violated, please send the details of your situation to us at info@american-agents.com as soon as possible.
In the meantime, please keep calling your senators and stay safe.
Mobilize to Send An S.O.S to Save Our Scope