News
Details of New Flex Lates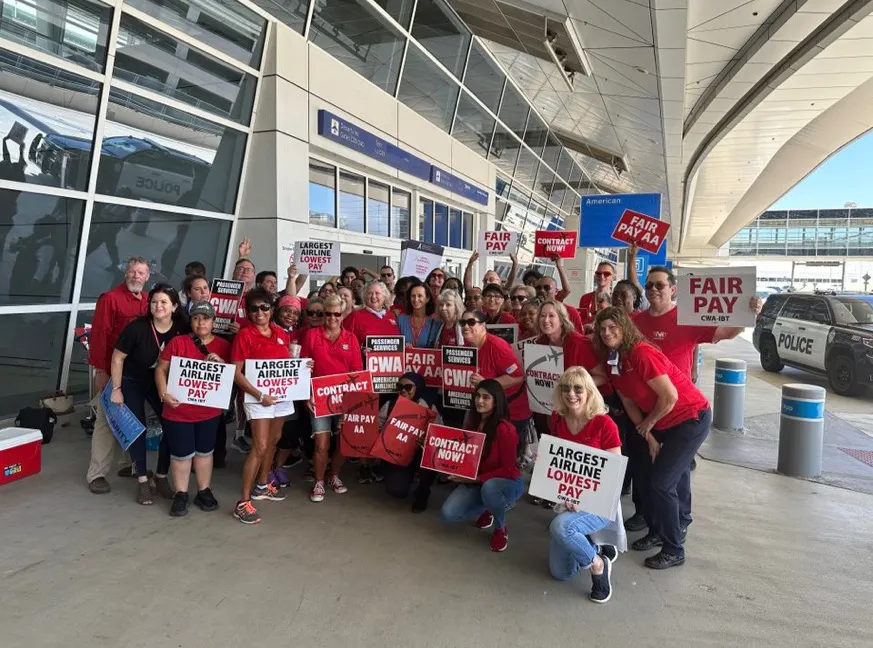 As your CWA-IBT Bargaining Team prepares to enter its twelfth round of bargaining for a new contract, the CWA-IBT Association worked with American Airlines to secure positive workplace changes for all airport employees.
Beginning October 1st, you will receive an additional two flex lates to use through the end of 2023. On January 1, 2024 you will receive a total of six flex lates to use. They do not carry over from one year to another.
The updated flex lates extends to all customer service agents, customer service coordinators, customer assistance representatives, premium customer service representatives, premium customer service coordinators, and travel center representatives.
This is a positive change for all members to improve workplace flexibility and work-life balance.
The Bargaining Team is continuing to fight for a strong, fair contract that secures the fair pay, affordable health care, and job security we deserve. Our next bargaining session is scheduled for September 12-14.
Make sure we have your personal email address and cell phone number by filling in this form. Follow us on Facebook.com/AmericanAgentsConnected where you can like and share our updates and other bargaining related content. And share your Solidarity Selfies and group pictures with us at info@american-agents.com.
Mobilize to Send An S.O.S to Save Our Scope