News
CWA-IBT Bargaining Update #9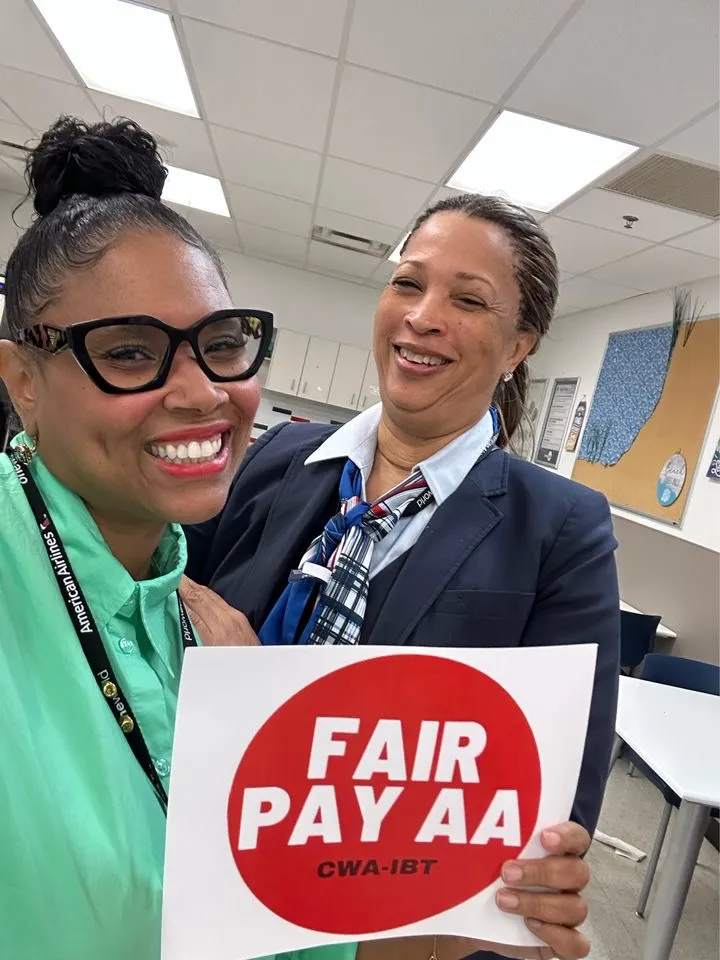 Our CWA-IBT Association Bargaining Committee met with American Airlines management last week in our eighth round of bargaining for a new contract.
 
The discussion was productive and the two sides exchanged proposals on the following articles:
Article 5, Hours of Service
Article 6, Overtime-Customer Service
Article 14, Recall
Article 15, Furlough Benefits
Article 18, Sick Leave
Article 20, Vacations
Article 34, Call Monitoring
We are continuing to focus a lot of energy on Article 6, Overtime-Customer Service, in an effort to meet the needs of our members for work-life balance while also responding to the needs of our customers. The main area of disagreement is mandatory overtime. Our union bargaining teams proposed changes to Article 5, Hours of Service, at the first round of bargaining last October, and the Company responded to our proposal last week. We will continue to make reaching a good agreement on these issues a priority.
 
We are still waiting on the Company to respond to our proposal on Article 3, Recognition and Scope. This article is very important because it defines your protected work in the future. We have made a complex proposal for consideration. While we are trying to work through the language as quickly as possible, each article is important and requires time to resolve.
The Company has taken note of increasing member involvement in our mobilization efforts. We need to step up the mobilization, especially as we move on to the crucial economic issues.
Stay Informed, Get Involved
Make sure we have your personal email address and cell phone number by filling in this form. And share this message with co-workers who may not already be on our email and text lists.
 
Be sure to follow us on Facebook.com/AmericanAgentsConnectedwhere you can like and share our updates and other bargaining related content. Check in with your stewards or local officers to find out about mobilization actions at your station or center. And share your Solidarity Selfies and group pictures with us at info@american-agents.com. We'll post them on Facebook.com/AmericanAgentsConnected.
Our next round of bargaining will take place June 20-22.
Mobilize to Send An S.O.S to Save Our Scope